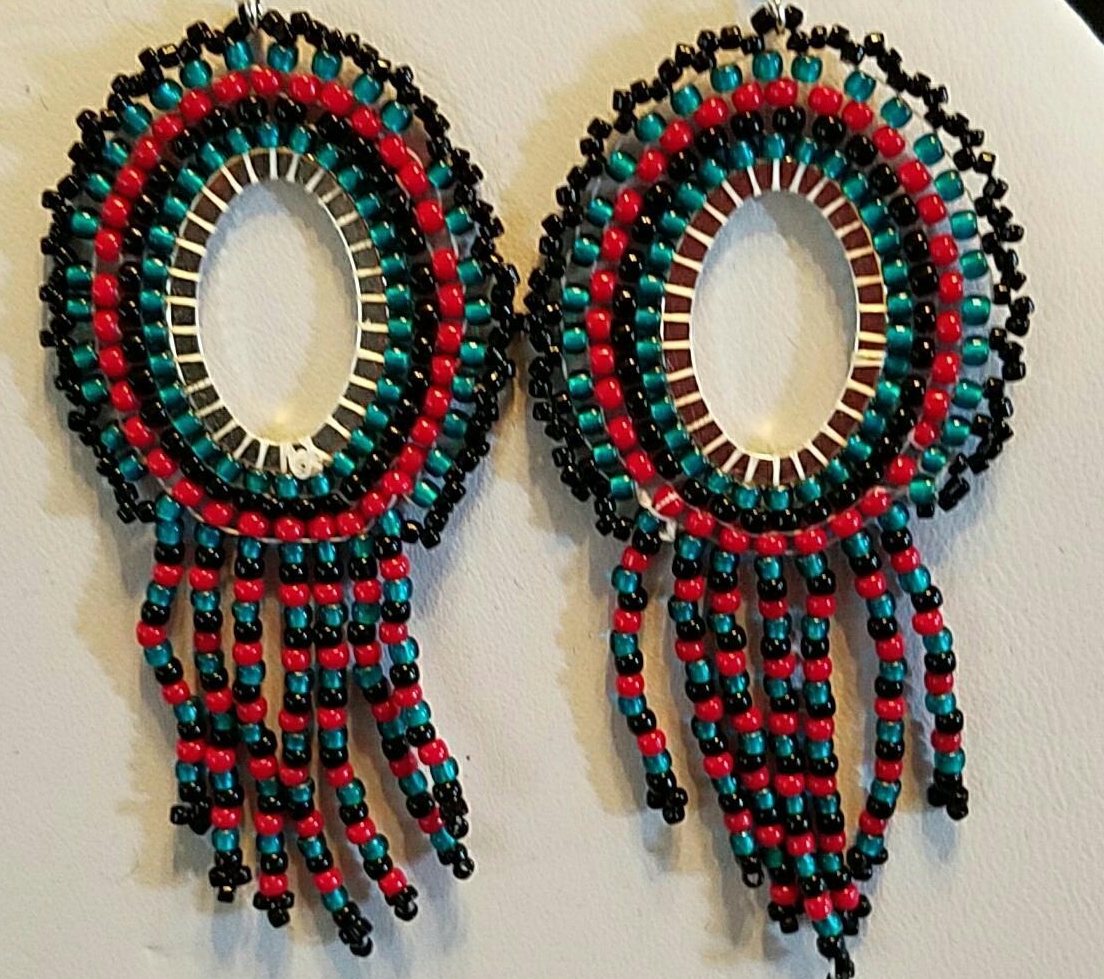 Mecou! I am Johnette Jefferies-Lopez. I am Occaneechi Saponi. I am from Brown Summit NC, about 45 minutes away from the Occaneechi Tribal Grounds. I am also a wife, Labor and Delivery RN, mother of three and step mother of three.
I have worked toward promoting the health of my People by working on the Occaneechi Tribal Heath Circle and working with Guilford Native on our Healthy Native NC project and helped build a community garden and healthy eating classes.
I got into jewelry making after I stopped working after my father died in 2006, it was an outlet and a source of healing as I began learning the healing properties of stone. Over the years I have learning many different types of jewelry making, including stone necklaces, earrings, wire wrapping, hammered wire and beading.
I hope you can feel the love, care, positive energy and inspiration I put into every piece I work with! Bi'wa!