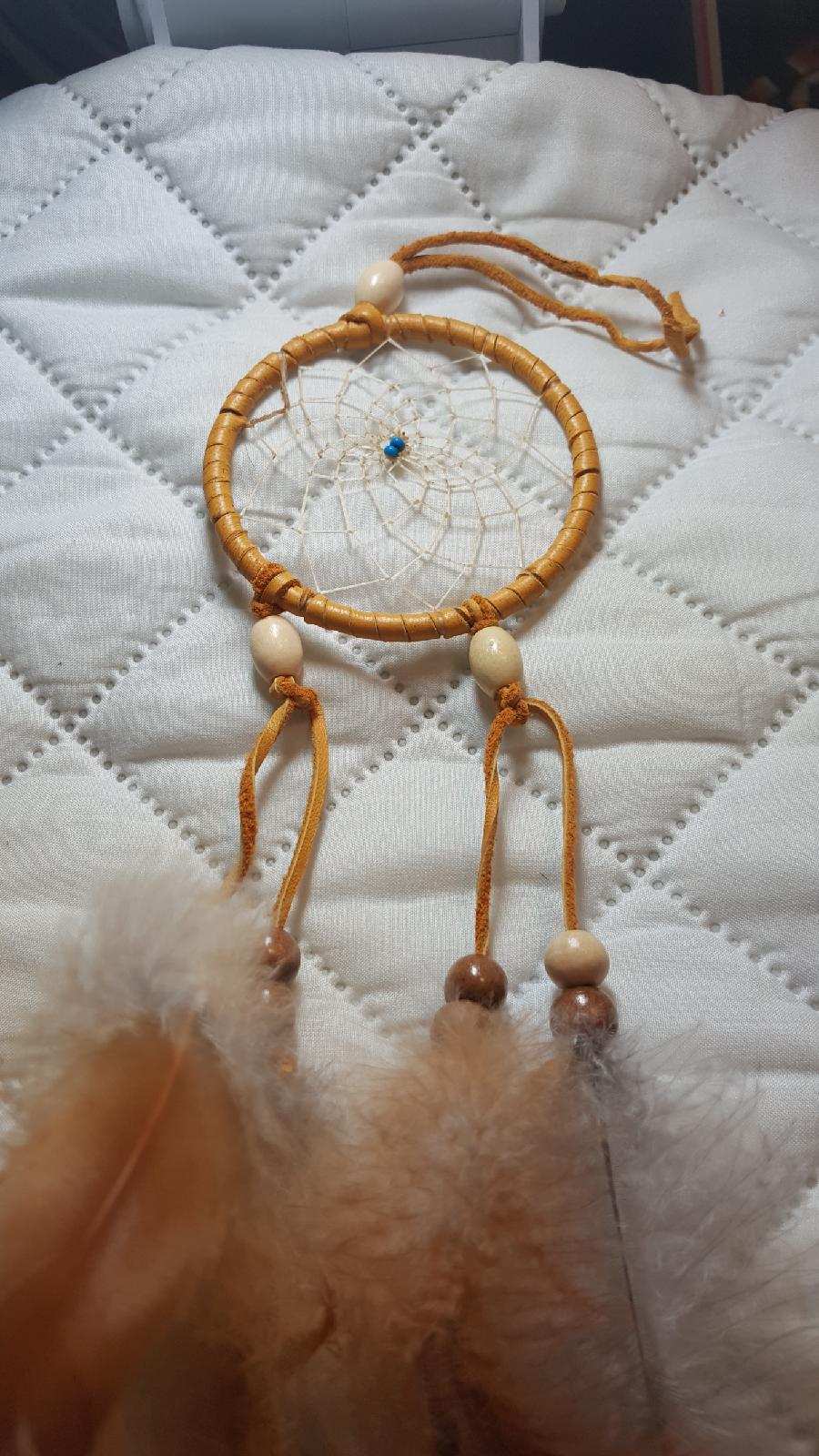 Patrica Johnson was gifted with her native name, Dream Weaver, by an elder of her tribe. She has been doing art since she was a little girl. Even though, Patricia has a degree in art, she is a self taught artist in Native American Art.
Her work includes dream catchers, medicine wheels, pouches and Native American jewelry . She has developed a specialty sculptured dream catcher in shapes, i.e. butterflies and dragonflies. Her art pieces have been purchased from all around the world.
Patricia has a passion for the lifestyles and culture of Native Americans and is studying the native language, Tutelo. She also loves to do genealogy research. Patricia is active with the Occaneechi tribe. She formally participated in the Scholarship committee and have served on the Pow Wow committee for over 5 years.
Patricia enjoys spending time with her husband, Joe, of over 16 years. She has 4 children and 4 grandchildren. Her youngest son, Josiah "3 Feathers" participates with his mom at Pow Wows by drumming and dancing. Patricia is very active in his PTA and volunteers teaching art at his school.